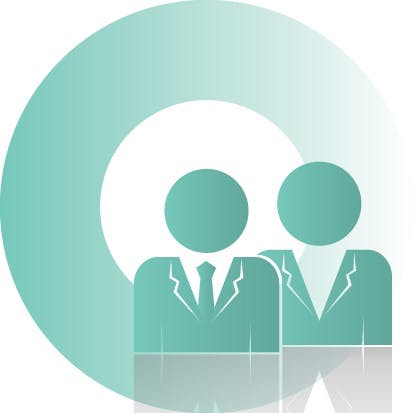 Our Corporate Responsibility (CR) policy is based on values like environmental and social consciousness, opening mind, trust in others and ethic.
It is our concern to deepen the social reality comprehension around us, in particular trough cooperation and sustain social, sanitary, cultural and sporty institutions.
As shopping centre management company, we are involved in first person in social matter impacting the community around us; we reguraly organize events for the community: often, with cultural association or association involved in environmental issues; sometimes with no- profit association for specific categories, such as children or old people. We cooperate with the organization promoting fund raising inside our shopping centre. At company level, we implemented a system promoting the commitment of our employees to volunteering, authorizing free hours for those activities.
Social Responsibility Policy
Sonae Sierra mission is to create value for its shareholder, throughout the shopping centre activities, taking into consideration its social responsibility, and environmental responsibility as well, to other important trustees. We strongly believe that this balance is crucial to implement a sustainable development for the company.
Sonae Sierra has created a responsibility police to improve continuously the environmental performances of its companies, products, process and activities, in order to manage business minimizing risk against people and reaching excellent levels in matter of social responsibility, health and safety.
SSonae Sierra recognize suppliers as the main trustee for the company and it recognize the supply chain as a key impact area. Sierra took a Social Responsibility commitment (RS) to promote loyalty among the most frequent suppliers and to help and encourage them to be more responsible in doing business. It is important fo Sierra to promoting to our supplier an RS approach similar to our, because it allows us to:
Mitigate potential bad impact connected to the competitors? supply chain, such as damage to biodiversity or human right abuses on working place.
Mitigate potential risk in the supply chain that could have impact on our brand.
Take the opportunity from our supplier and entrepreneur?s commitment to realize an high performance level in our concrete RS areas.
Take the opportunity from our suppliers? commitment and support to improve our relationship with this key trustee.
As Real Estate company in Retail business, Sonae Sierra recognize many challenges connected to the supply chain: from the environmental impact connect to raw materials to the safety of our entrepreneur in the working place and the economical impact of our business to our suppliers and to the local community where they operate.
This policy concern the material goods and services? supply during development and management phases. The commitment taken in this policy are inevitably based on market availability and economic vitality of available choices.
Materials (Development and management)
We privilege use of material according to those criteria (where applicable):
Local materials
Highly recyclable contents materials
Low toxic contents materials
Materials from companies complying to ethical standards
Materials from companies complying to environmental standards
Materials with long life cycle that can be recycled or reused
Services (Development and management)
We aim to:
Integrate the concept about Social Responsibility in the management procedures of Services? suppliers to ensure that the supplier performance – related to social and environmental impacting areas ? is taken into consideration before the hiring, during the contract designation and during monitoring and evaluations phases.
Take commitment with our suppliers, if necessary, offering training to suppliers for improving their performance in our RS impacting areas: Climate changing, Water, Waste, Ground Exploitation, Community, Employers, Safety and Health.
The responsibility for implementing this policy stays aligned with Sonae Sierra management, from low levels to the Executive Council.