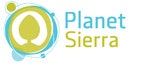 Protecting the environment for present and future generations is a constant worry for Sonae Sierra. Its approach to environmental issues is focused in those following impacting areas:


Climatic changes
Water
Waste
Ground exploitation
We strongly believe that an innovative company management could give to our offer an important added value, throughout a reduction of risks and costs.
Le Terrazze has been the first shopping centre in the world, certificated both with 14001 (Environmental certification) and OHSAS 18001 (Safety and health certification) during its construction phase. The SGA involve all the company activities and is put into practise in all the country where the company is present. It has been planned to improve the eco-efficiency, to promote the control of significant environmental impact from the works? activities done, to give constancy to the political commitments.
According to company policy about protection and environmental management, the shopping centre Le Terrazze constantly controls energy consumption (gas and electricity) of the mall and the parking. Also drinking water- used in common area and technical area ? are constantly kept under control, using all the system to reduce daily consumption, for instance using automatic tap water with filters in the toilet to reduce water consumption. In addition, the shopping centre has developed a waste management system that has allowed an increase of waste recycling index of the all centre.
For further information click here.
For other environmental matter, contact our staff.