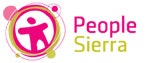 In Sonae Sierra we are commited every day to a 'no accident' culture and we want to avoid that our colleague and our partners safety is in danger. Our job in this area and throughout the project PERSONAE – brought us to develop strategies aiming to promote a safe behaviour and risk control, both in our shopping centre and construction place and confirmed in the first year opening. Objective results can show the effectiveness of this method. Those strategies include the 'Safety Preventive Observation' (SPO), an kind of audit aiming to work condition considered unsafe.
In addition to SPO, we regularly organize training curses about health and security for workers, tenants and supplier in all the operating country. We strongly believe in the necessity of insure that our visitors are not exposed to any risk that could threat their health or safe. Considering the high number of people daily visiting our centres, we put maximum attention in elaborating and implementing emergency plans by controlling and testing on sample before the effective implementation. In 2013, 117 simulation have been organized in our centres.
We remind you that our Centre is certificate both for ISO 14001 (Environmental certification) and OHSAS 180001 (Safety and Health certification) during construction phase and reconfirmed the certifications during the first year opening..
According to the company policy about safety and in order to guarantee safety and health to both public and operators working in the shopping Centre Le Terrazze, our staff organizes every year training and meeting for them; we also organize at least two general evacuation exercise with different scenarios; we constantly do a risk evaluation; we dispose about internal procedures to check, verify and monitoring the internal work and much more. All this aiming to preserve safety and health of the centre.
For further information click here.
For any doubt about Safe and Haelth in the Shopping Centre Le Terrazze, you may contact our staff.